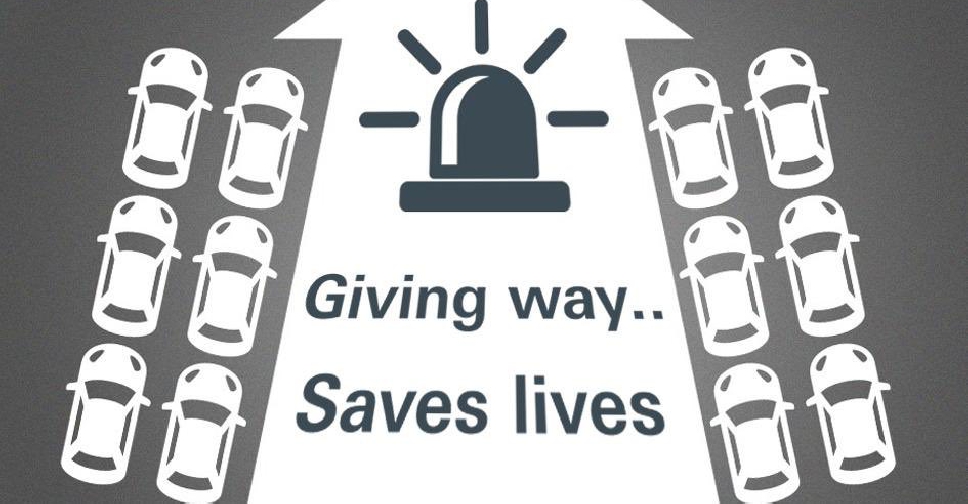 @moiuae/ Twitter
Stiffer penalties are being imposed on motorists in the UAE who don't give way to emergency vehicles.
According to the Ministry of Interior, the fine has been increased to AED 3,000, while the offender's car will be impounded for 30 days and the driver will also be slapped with six black points.
The revised law will come into effect from July 1.
Under the previous law, the penalty was AED 1,000 and six black points.
The fine for Not Giving Way to Emergency Vehicles will be Revised to AED3000 and 30 Days Confiscation of the Vehicle Starting July 1st 2019
https://t.co/Yv1ofLBmOl#GiveWay @dubaipolicehq @adpolicehq @shjpolice @rakpoliceghq @ajmanpolice @uaq_police @fujpoliceghq@NAmbulanceUAE pic.twitter.com/fDSTAFZCpf

— MOIUAE (@moiuae) June 17, 2019