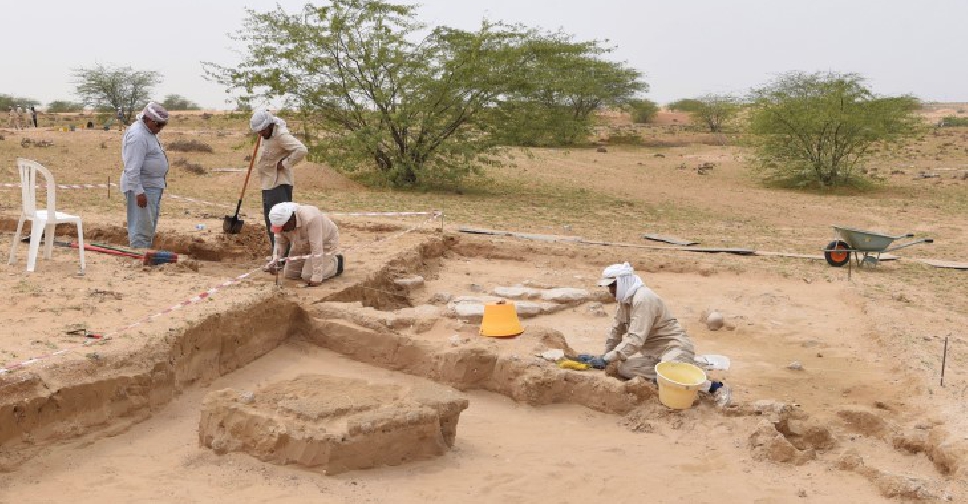 supplied/WAM
Excavations in Umm Al Quwain have uncovered more than a dozen tombs and artefacts dating back to the first century.
Bronze statues, jewellery, pottery and coins from the time of Alexander the Great were discovered at the Ed-Dur archaeological site, which is one of the largest in the UAE.
The objective of the Department of Tourism and Antiquities is to learn more about the region's history through identifying more burial sites.