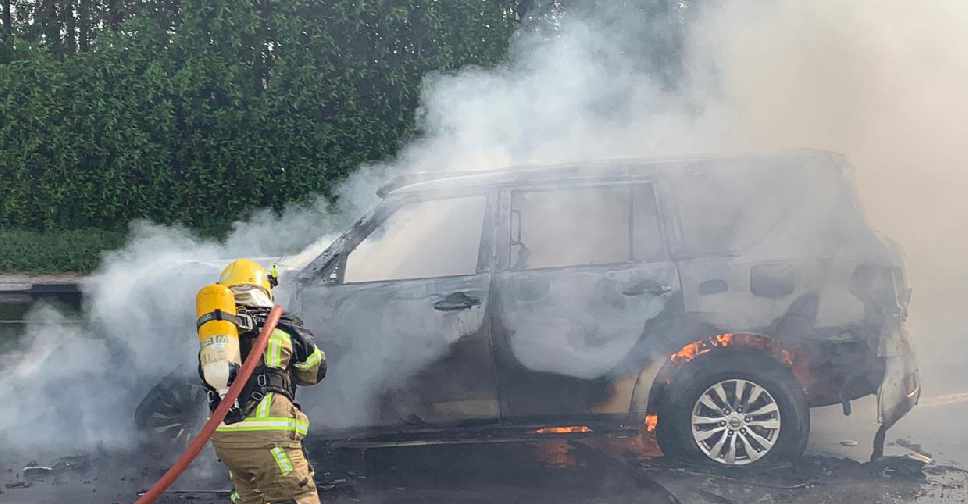 Supplied
A 4x4 burst into flames following a collision with two other cars during morning rush hour in Abu Dhabi.
Firefighters were quickly able to bring the blaze under control and no injuries were reported.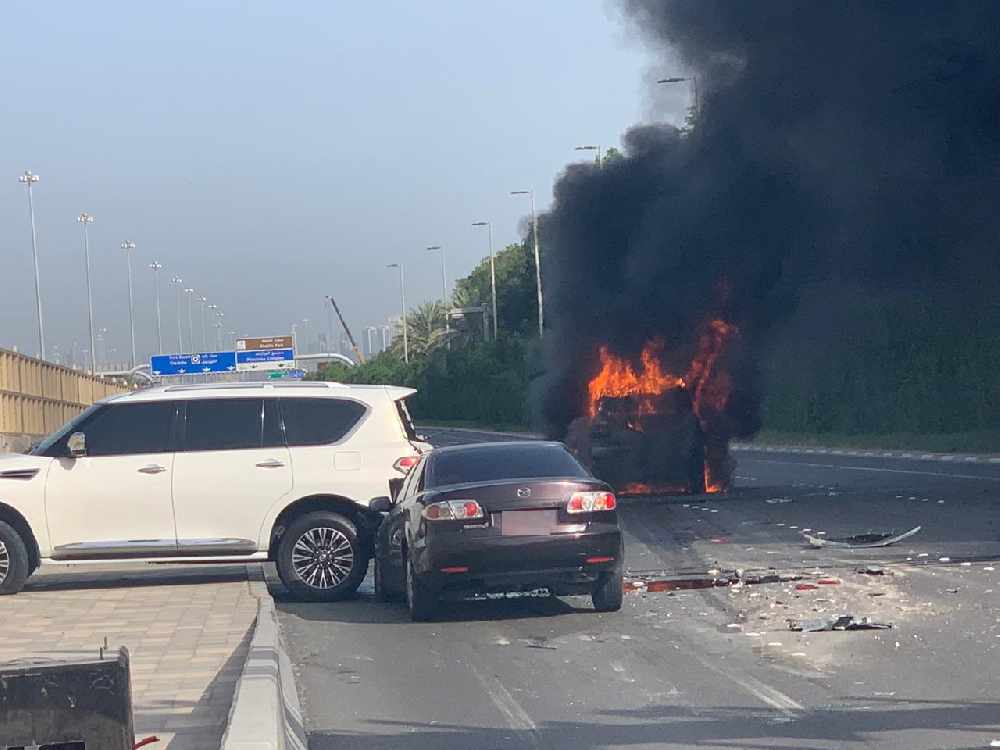 Police have identified tailgating as the main cause of the accident, and reminded motorists about the dangers of not leaving enough space between vehicles.