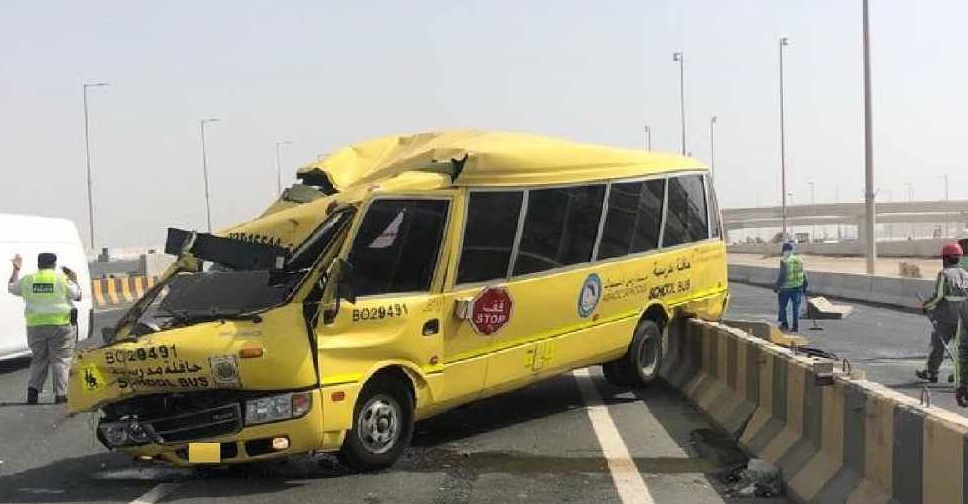 @ADPoliceHQ/ Twitter
Two separate accidents have been reported in Abu Dhabi, involving school buses.
In the first incident that occurred near Al Raha beach, three children and two women were hurt after their bus collided with a car.
Five children, as well as three women and a man, were injured in the second accident between a bus and a vehicle on Al Reem Island.
Police patrols and emergency services rushed to the spots and transferred the injured persons to the nearest hospitals.
Brigadier Mohammed Dahi Al Humairi, Director of Traffic and Patrols Department at Abu Dhabi Police has urged motorists to stay alert on the roads and to keep a safe distance from other vehicles.