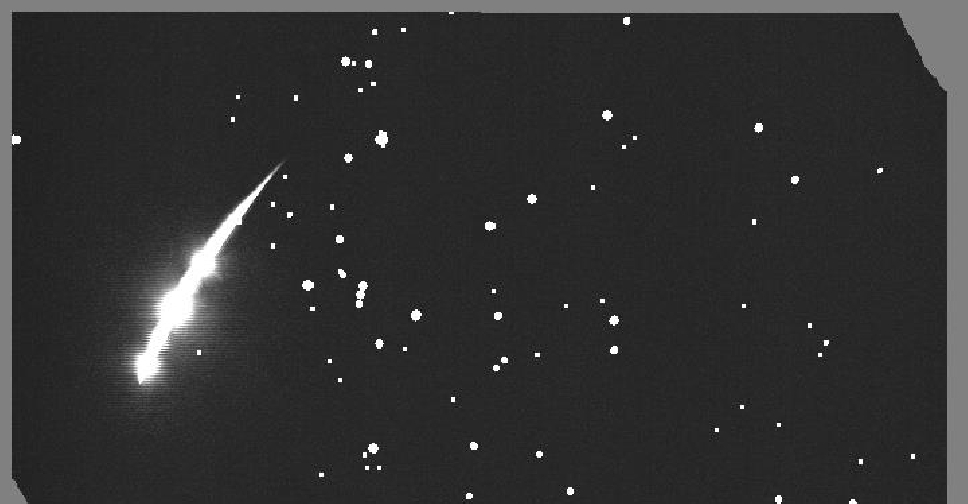 Twitter / @AstronomyCenter
Researchers in the UAE are looking for a meteorite that landed in Abu Dhabi last week.
The fireball fell from the sky into a desert in the capital on March 5.
The moment was captured on camera by Abu Dhabi's Astronomy Centre.
Astronomers say they've narrowed down the landing site to an area of about 15 square kilometres.
However, the remnants of the meteor are only expected to be one to three centimetres in diameter.
If it's found, it could provide valuable information about outer space.
يشار إلى أن شبكة الكاميرات قد تم إنشاؤها من قبل مركز الفلك الدولي في مناطق مختلفة في دولة الإمارات، ويديرها المركز بالتعاون مع وكالة الفضاء الأمريكية ناسا. pic.twitter.com/SnX0Cy4glc

— مركز الفلك الدولي (@AstronomyCenter) March 10, 2019