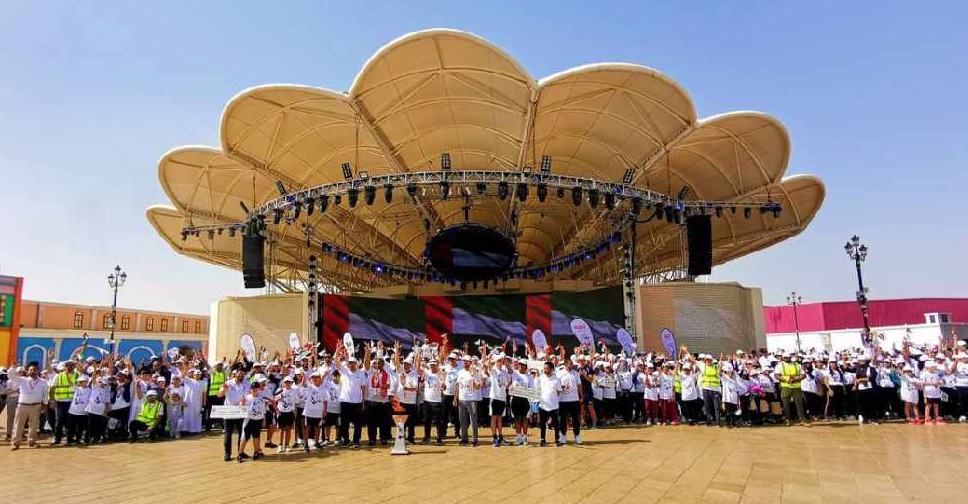 Dubai Media Office
Thousands of students from Dubai's private schools united on Thursday to mark the UAE National Sports Day, which will be hosted under the theme 'Going Global'.
Students from different schools have teamed up to celebrate their national sports, united by the diversity of curriculums on offer in Dubai.
Hosted by the Knowledge and Human Development Authority (KHDA), Dubai's Global Village will host sporting activities at selected pavilions.
They will also light a special "Zayed Torch" in remembrance of UAE's founding father.
"The UAE National Sports Day marks a special occasion for us as we make our way 'around the globe' and come together to celebrate sports played by people from different countries," said Dr Abdulla Al Karam, Chairman of the Board of Directors and Director General of KHDA.
"Last year, we saw more than 1,500 students and teachers unite to celebrate the sports day and this year we are expecting a much bigger turn out."
Bader Anwahi, CEO of Global Village, said: "We are proud to partner with KHDA for organising the UAE National Sports Day this year as an innovative event that incentivise students to practice sports in their daily routines and emphasise on the importance of it."