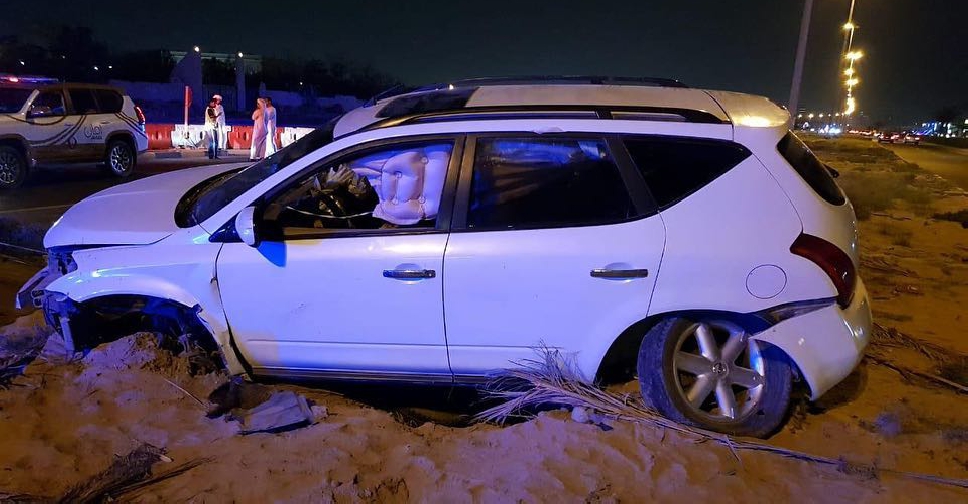 @ajmanpolice Instagram
A man has died and his wife and children injured in a car accident that took place in the Al Zorah area of Ajman.
According to reports, the driver was on his phone and distracted when he suddenly swerved.
Officials also say he wasn't wearing his seat belt at the time of the accident.
His 35-year-old wife and four and three-year-old children survived the ordeal with minor injuries.
Ajman Police are calling on the public to stay away from their mobile phones while driving.