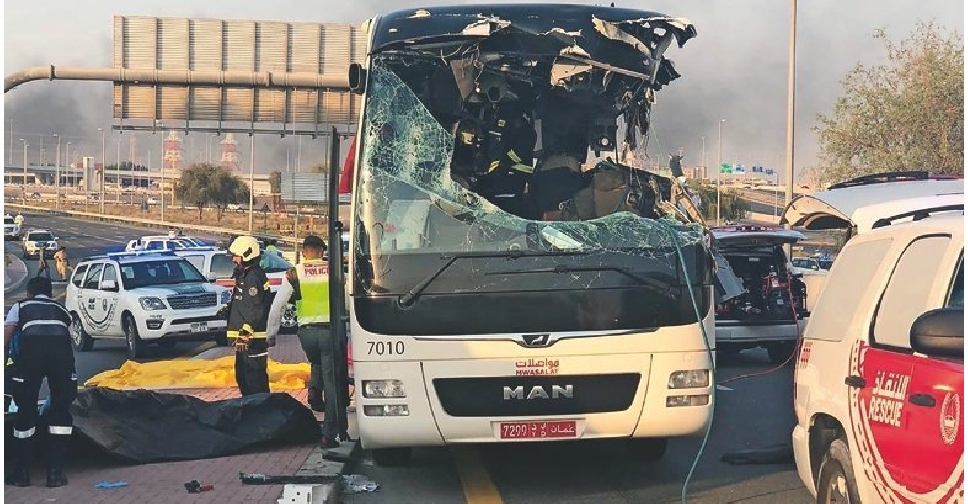 Dubai Police
The driver of a bus that was involved in a fatal accident in Dubai may have to pay AED 3.4 million in blood money to the families of the victims.
The Dubai Public Prosecution has charged the Omani driver for causing the death of 17 passengers and injuring 13 others in the incident on June 6.
They say the 53-year-old could face up to seven years in jail, in addition to a fine.
The driver has been referred to the Traffic Court for further action.
Caused 17 Deaths and Injury of 13 Passengers
Dubai Prosecution Refers the Fatal Bus Driver to Courthttps://t.co/MPJmvn2URu pic.twitter.com/OrD8LAZx8Y

— نيابة دبي (@DubaiPP) June 26, 2019
The accident took place when the bus travelling from Muscat crashed into a height barrier on Sheikh Mohammed Bin Zayed Road near Rashidiya metro station.