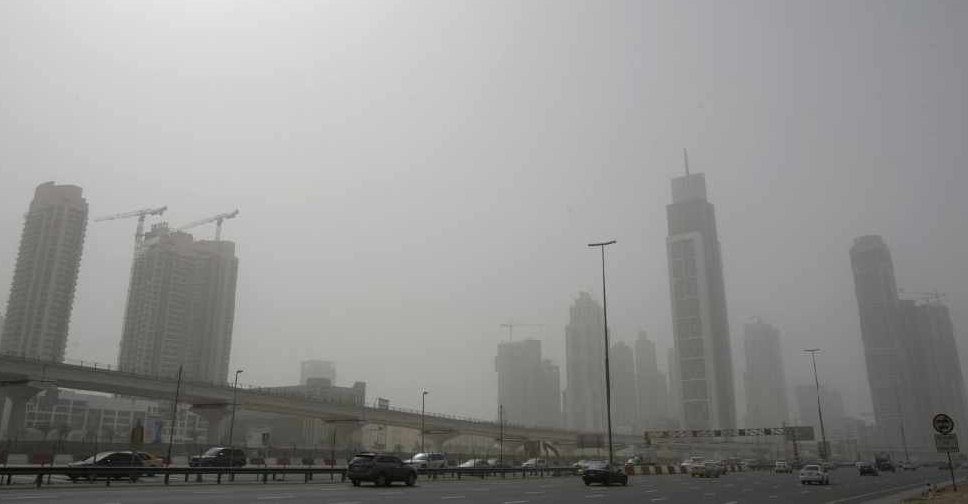 KARIM SAHIB / AFP
Motorists in the UAE are being urged to be extra careful on the road.
Forecasters say blowing dust and sand is causing poor visibility in some parts of the country.
In a statement, the National Centre of Meteorology (NCM) said winds will reach speeds of 50 km/hr at times today.
They say conditions will remain unstable until 6:00 pm.
June 19, 2019