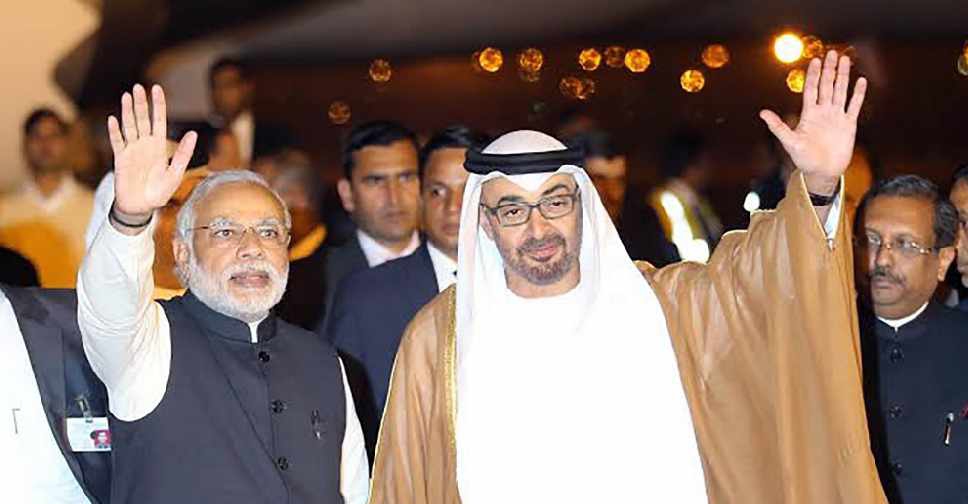 RAVEENDRAN / AFP
Senior ministers in the Indian government have expressed happiness after Prime Minister Narendra Modi was honoured with the Zayed Medal.
On Twitter, Sushma Swaraj, Minister of External Affairs of India, expressed "deep sense of gratitude to His Highness the President, His Highness the Crown Prince of UAE for this great honour," adding that this gesture is an honour for the country and its people.
The Ambassador of India to the UAE, Navdeep Suri, described the occasion as a "historic moment" that marks a "truly golden era" in the bilateral relations between the two countries.
In a statement, Suri said it's "testimony to the dramatic transformation that we have witnessed in our ties ever since Prime Minister's landmark visit in August 2015".
He added that "the mutual respect and understanding between our leaders and their clear direction" have made UAE-India ties a "model for other countries to emulate."
In a Tweet, His Highness Sheikh Mohamed bin Zayed Al Nahyan, Crown Prince of Abu Dhabi and Deputy Supreme Commander of the UAE Armed Forces, also applauded the PM for playing a pivotal role in enhancing bilateral ties to the level of comprehensive strategic relations.
We have historical and comprehensive strategic ties with India, reinforced by the pivotal role of my dear friend, Prime Minister Narendra Modi, who gave these relations a big boost. In appreciation of his efforts, the UAE President grants him the Zayed Medal.

— محمد بن زايد (@MohamedBinZayed) April 4, 2019