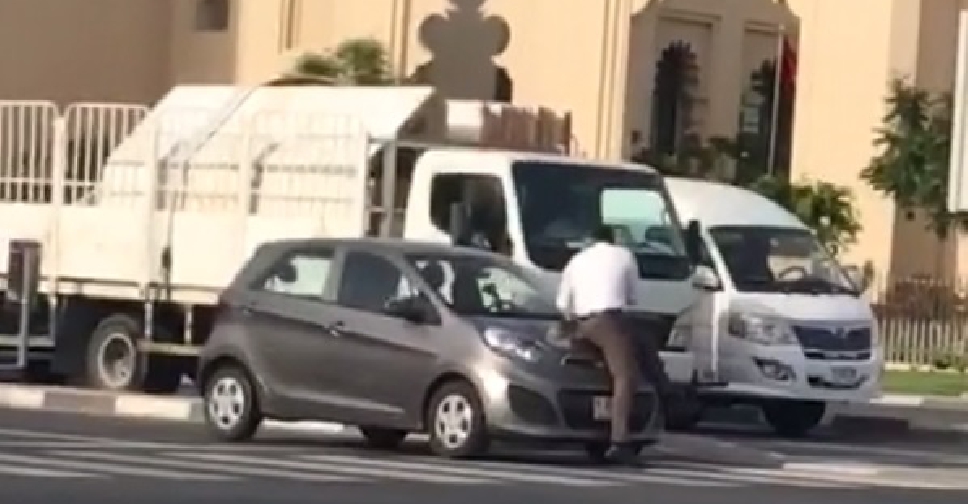 Screenshot
The person who filmed a bizarre dispute between a valet parking attendant and a motorist has been arrested.
In a statement, Dubai Police said the passing motorist is guilty of filming fellow residents without their knowledge and publishing it on social media.
On Tuesday a short video went viral of a man sitting on the bonnet of a woman's car and refusing to get off as she drove away from a traffic signal.
Police have confirmed that the pair will also face legal proceedings.
They say bystanders should immediately call the police instead of taking videos to share online.