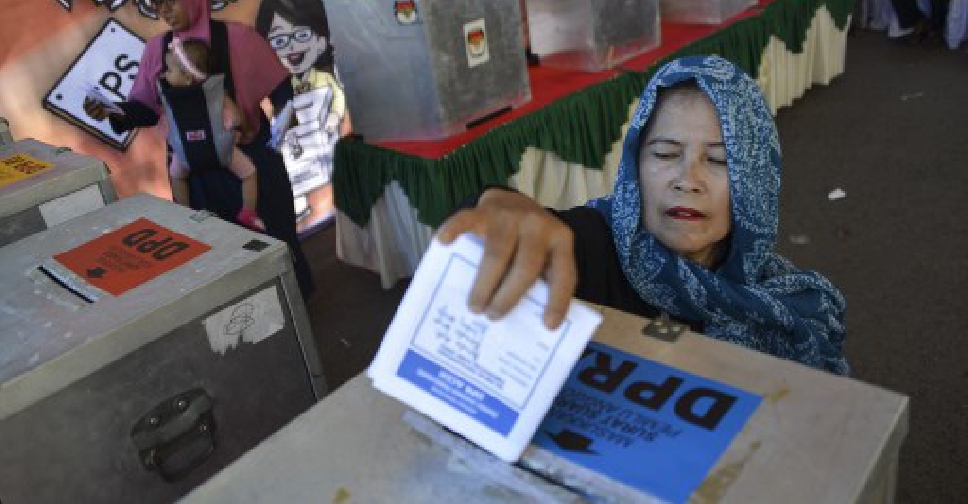 CHAIDEER MAHYUDDIN / AFP
Indonesian expats in the UAE are being urged to vote in the country's presidential elections that pitch incumbent president Joko Widodo against former military general Prabowo Subianto.
The Consul General has announced that nationals living in Dubai and the Northern Emirates will be able to vote on April 12 through eight polling stations in Al Hudaiba.
Citizens will also select legislative members from 16 national parties for 20,000 seats in national and local councils.
Polling stations will be open from 8:00 am to 6:00 pm on Friday.