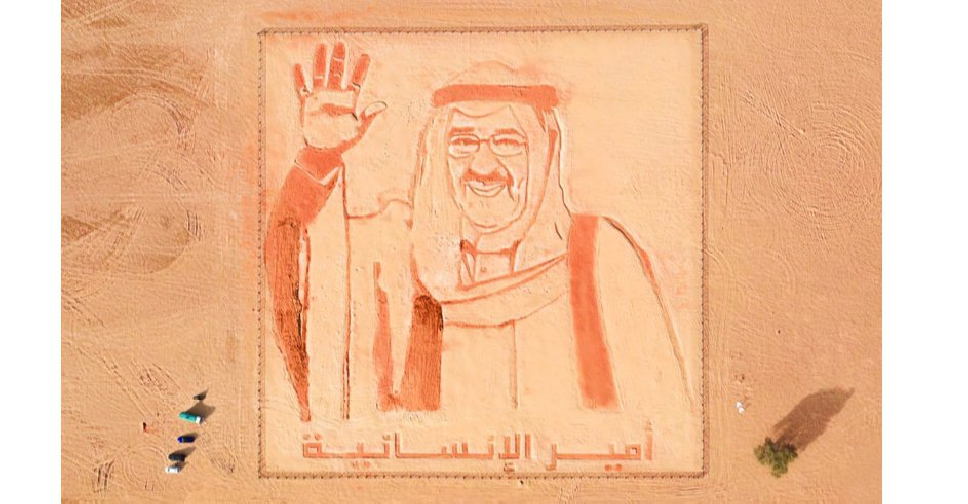 supplied
The UAE has marked Kuwait National Day with a giant sand portrait of the country's Emir.
Revealed by Sheikh Mohammed bin Rashid Al Maktoum, Vice President and Prime Minister of the UAE and Ruler of Dubai, on Twitter, the portrait of Sheikh Saber stretches across 15,800km and can be found near Al Qudra Lakes in Dubai.
In a tweet accompanying a video showing the making of the image, Sheikh Mohammed said, "The love of Kuwait and the people of Kuwait are etched in our land .. etched in our hearts .. etched in our history ... every year and Kuwait love .. and her prince the prince of humanity in dignity and dignity and peace."
The giant image took more than 2,400 hours to create and is being considered for a Guinness World Record.
Fireworks and other festivities will take place across Dubai in honour of Kuwait National Day.
حب الكويت وأهل الكويت محفور في أرضنا .. ومحفور في قلوبنا .. ومحفور في تاريخنا... كل عام وكويت المحبة .. وأميرها أمير الإنسانية في عزة ورفعة وسلام pic.twitter.com/BeFLvjx6sI

— HH Sheikh Mohammed (@HHShkMohd) February 21, 2019