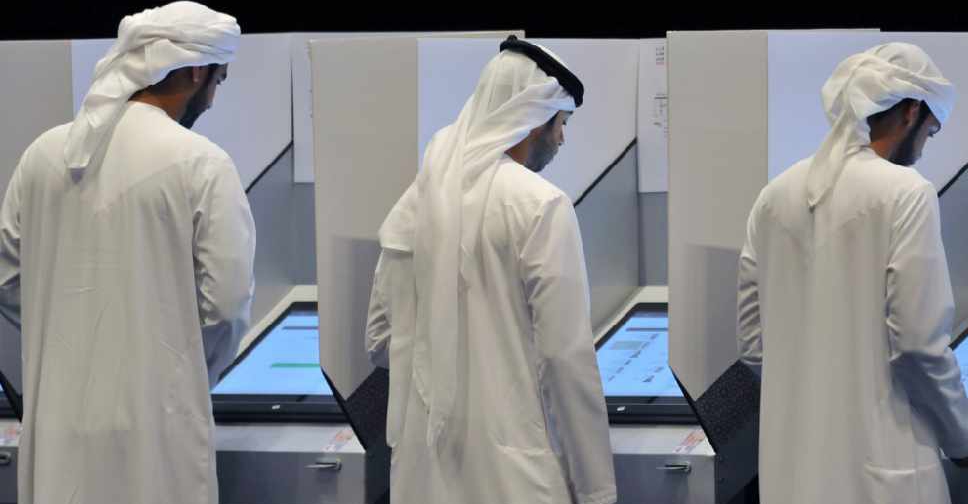 AFP
More than 337,000 Emiratis are eligible to vote in the UAE's Federal National Council (FNC) elections in October.
That's a 50 per cent increase compared to the previous poll in 2015.
According to the national news agency WAM, women represent nearly 51 per cent of the electoral college this year, while more than 61 per cent of the voters will comprise citizens aged 21 to 40.
The FNC's main functions include reviewing federal draft laws, discussing international agreements as well as offering recommendations on general subjects.
Half of the council's members are chosen by the electoral college and the other half are appointed by the Ruler's Courts of the seven emirates.