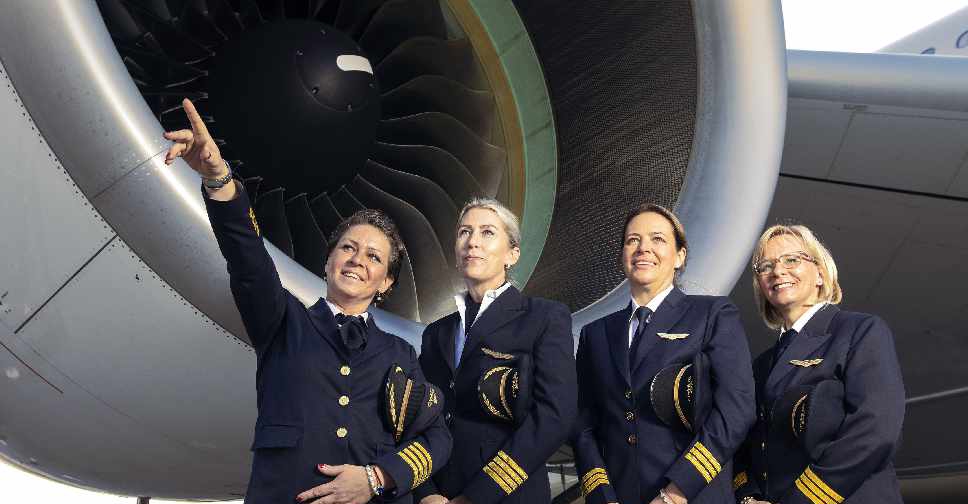 UAE's national carrier has celebrated International Women's Day with its first flight staffed by an all-female flight crew.
More than 30 women were involved in flight EY017 from Abu Dhabi to London Heathrow on Friday.
French Captain Sophie Blanchard and Irish Captain Faela Stevenson piloted the Airbus A380 along with First Officers Pirre Susana Leese from Finland and Liesbeth Baldewijns from Belgium.
The flight deck worked with the 19-member all-female cabin crew from 13 nationalities, on the flight of 398 guests.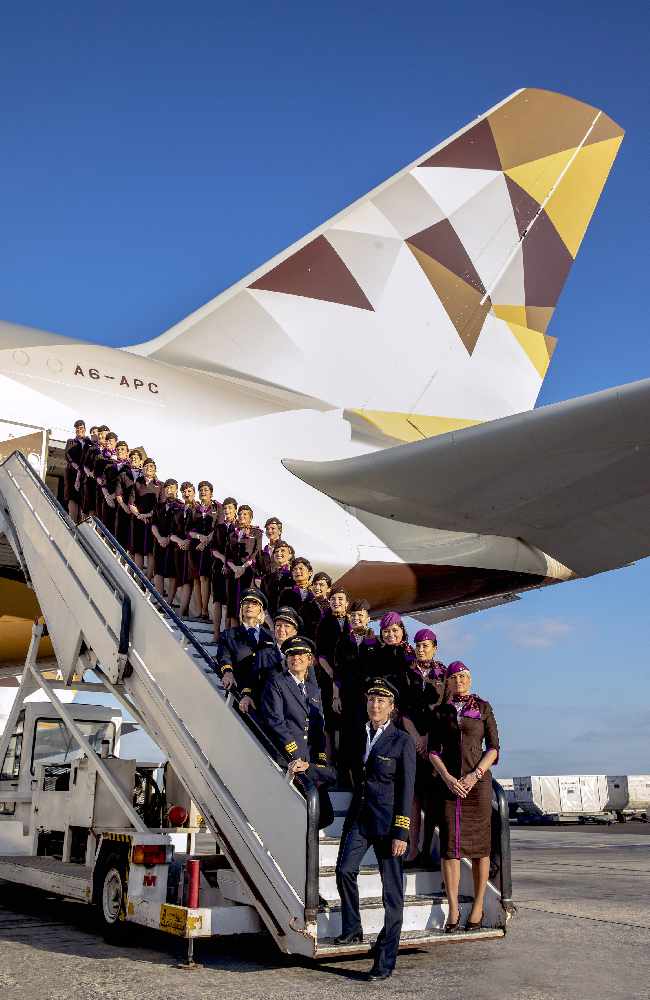 "On International Women's Day, we're so proud to have thousands of strong, ambitious and talented women working with us across the entire value chain both above and below the wing in areas including operations, cargo, and engineering, as well as specialised functions such as aviation law, medicine and finance," said Amina Taher, Vice President Corporate Affairs at Etihad Aviation Group.
The operation brought together women in roles including pilots and cabin crew, engineers, technicians, a technical safety manager, a flight dispatcher and a load controller.