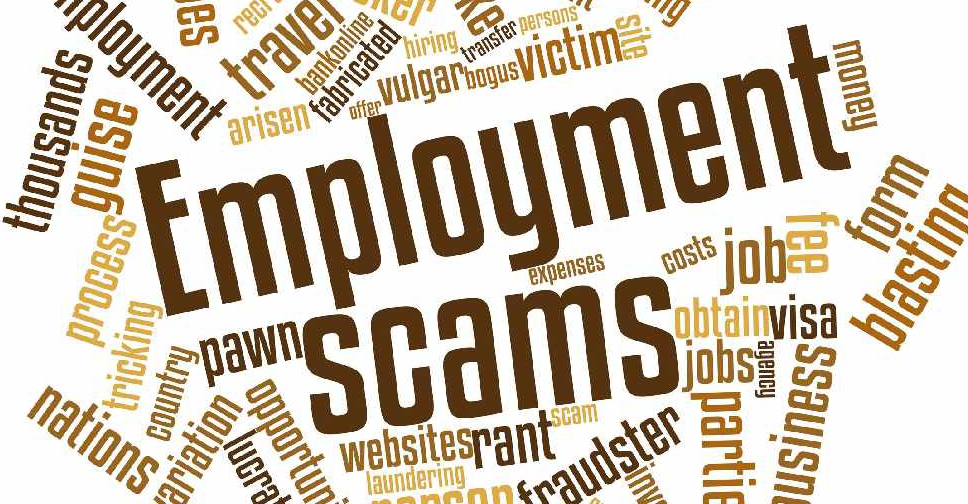 123RF
The Indian Embassy in Abu Dhabi is reminding jobseekers to watch out for dodgy recruiters and not to fall for their promises.
It is also urging them to double-check the status of their visa before travelling to the UAE.
In recent weeks, the Embassy has helped repatriate several Indians who were duped by illegal agents in their home country.
The cases are mostly linked to people who come to the UAE on visit visas and get stranded as the promised job never materialises.
On their official social media channels, the Embassy posted video testimonies from several victims.
Vikram Kumar from Pali, Rajasthan, was duped by an illegal agent from Mumbai.He informed that he had paid Rs. 55,000 to the agent & had travelled from @CSIAMumbai on a visit visa.He was repatriated to India yesterday. @ProtectorGenGOI @CPVIndia @navdeepsuri @PoEMumbai @cgidubai pic.twitter.com/VdUBD8eFNA

— India in UAE (@IndembAbuDhabi) May 7, 2019
Rijwan Ahmad &Parvej Hashmi were trapped by an illegal agent in Lucknow and lured to come to UAE on visit visa. Both are ECR passport holders. They had travelled from @DelhiAirport to Sharjah. They were safely repatriated to India today. @navdeepsuri @ProtectorGenGOI @cpvindia pic.twitter.com/8Mdke2fDgL

— India in UAE (@IndembAbuDhabi) May 2, 2019
Rita Ajit Panjabi was safely repatriated to India on April 29. She had travelled on a visit visa from Mumbai to Sharjah and had approached us in distress. Before her departure, she shared her experience with us.@navdeepsuri @ProtectorGenGOI @MEAIndia @CSIAMumbai @PoEMumbai pic.twitter.com/rdKUfT5whT

— India in UAE (@IndembAbuDhabi) May 1, 2019