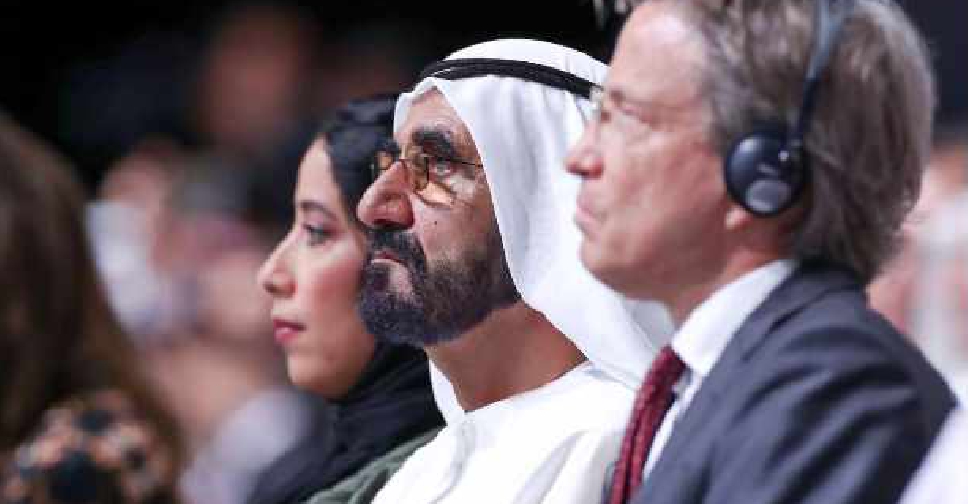 Supplied
The 18th edition of the Arab Media Forum got underway at the Dubai World Trade Center on Wednesday.
Vice President and Prime Minister of the UAE and Ruler of Dubai His Highness Sheikh Mohammed bin Rashid Al Maktoum attended the official opening.

Bringing together more than 3,000 high-profile regional and international media figures and thought leaders, it is the Middle East's most prominent annual media event.

This year it features more than 75 speakers and 200 media figures from across the region and the world.

Sheikh Mohammed attended a session titled 'A Session with Media Ministers in the Arab World'.

Panelists included Ali bin Mohammed Al-Romaihi, Information Affairs Minister, Kingdom of Bahrain; and Hussein Zein, Head of the National Media Authority, Arab Republic of Egypt.

They discussed the state of government-owned media in the Arab world, and the challenges they face in achieving their objectives and raising their level of influence.

They also said that government-owned media outlets are still lagging behind in terms of influence, despite the huge budgets at their disposal.

حضرت اليوم منتدى الإعلام العربي في دورته الثامنة عشرة، هذه المنصة التي أطلقناها لتعزير الحوار وتبادل وجهات النظر والتي تجمع إعلاميين كبار من وطننا العربي والعالم. pic.twitter.com/GvXAshWIvR

— HH Sheikh Mohammed (@HHShkMohd) March 27, 2019