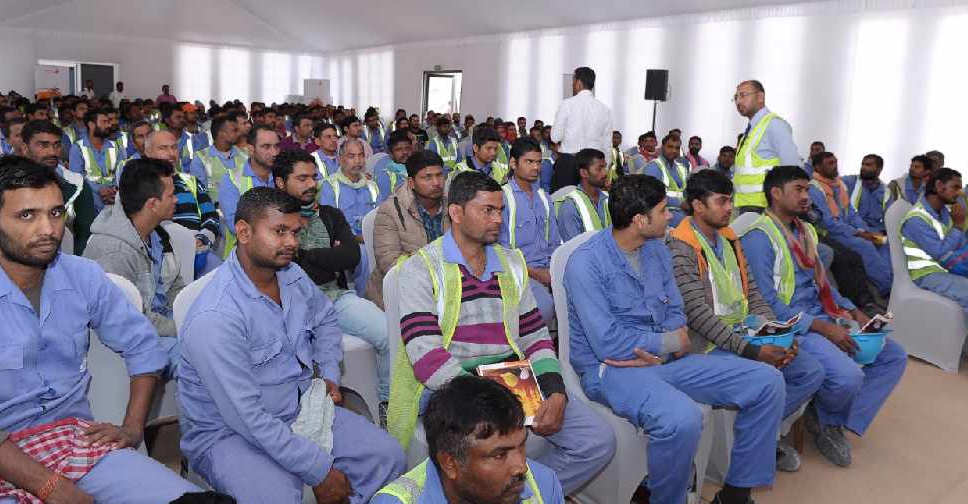 Supplied
The Dubai Municipality has organised the "safety tent" initiative at the Jebel Ali Industrial labour camp as part of its "Zero Accident Construction" challenge.
Abdullah Al Shezawi, Director of Building Control Department at Dubai Municipality, stressed how "Safety Tent" helps protect the rights of workers and ensures their working environment is safe.
Over three days, the campaign included a series of activities such as lectures, workshops and distribution of leaflets that highlighted the need for safety guidelines at construction sites.
Launched in October last year, the "Zero Accident Construction" challenge enables contractors to achieve no construction accidents.