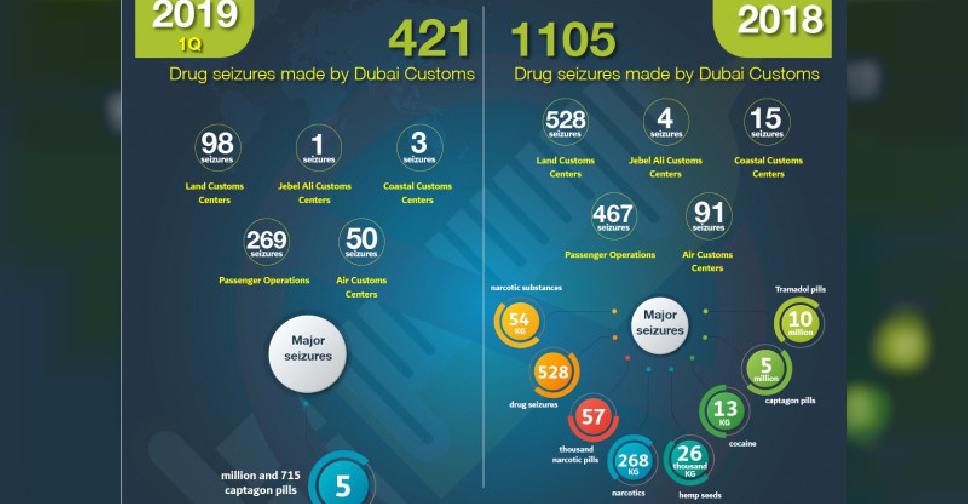 WAM
More than 420 drug smuggling attempts were foiled by Dubai Customs during the first quarter of this year.
The illegal items were seized during inspections at various land, air and sea ports in the emirate.
The biggest seizure during the period was made at the Jebel Ali Customs Centre where more than 5.7 million captagon pills were confiscated.
The Airport Passenger Operations foiled 269 smuggling bids, the Land Customs Centres thwarted 98, while 50 more seizures took place at the Air Customs Centres, and three in the Coastal Customs Centres.
"The major challenge facing us at Dubai Customs is to find the perfect balance between facilitating the movement of huge volumes of trade and passengers coming through Dubai and protecting the local society against the perils of smuggling. Thanks to our targeting and risk mitigation model, we are able to meet that challenge with great efficiency," said Ahmed Mahboob Musabih, Director General of Dubai Customs.