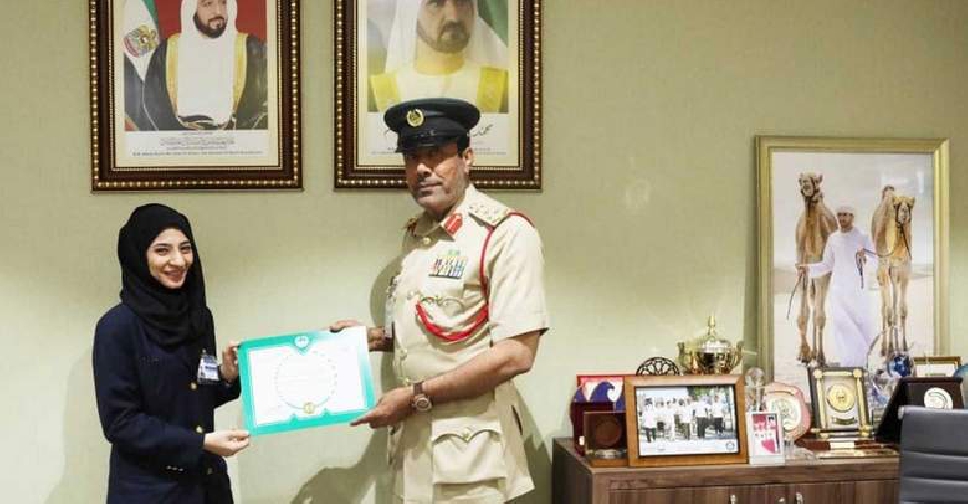 Supplied
A police inspector at Dubai airport went beyond her call of duty to help an Indian passenger who went into early labour.
Corporal Hanan Hussein Mohammed stepped forward to assist the passenger at Terminal 2.
She not only helped the woman deliver her baby in the airport's inspection room, but also performed life-saving CPR on the newborn as she wasn't breathing.
The mother and child were then rushed to the Latifa Hospital.
On Saturday, the Dubai Police honoured the officer.