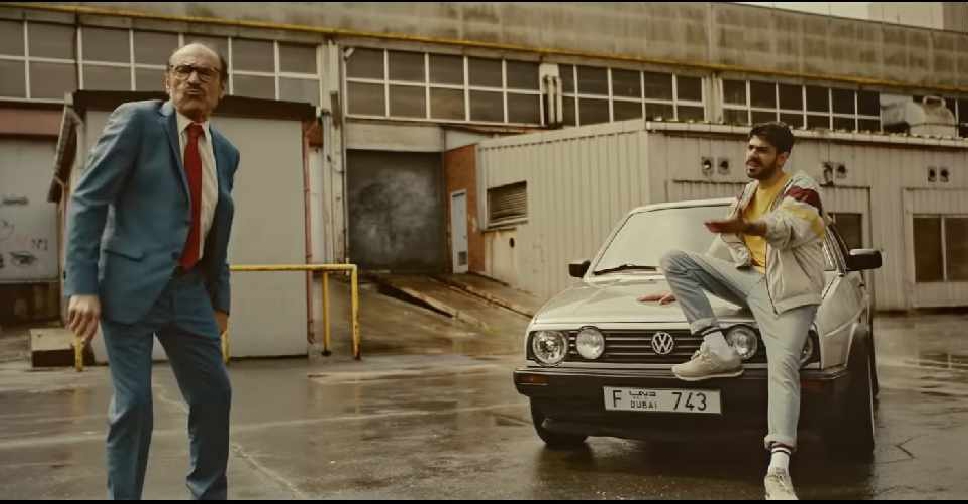 screengrab
A UAE bank has collaborated with the Dubai Police for a music video that reminds residents against sharing their personal information online.
Tuned to Shaggy's popular track It Wasn't Me, it shows a customer, who was duped by fraudsters, approach his rapping bank manager for a solution.
Dubai Police shared the video online, stressing the importance of keeping personal details safe and urged residents to notify their banks through http://www.ecrime.ae in case of fraud.
كل ما لن يسألك عنه المصرف، ولا يسأل عنه إلا المحتال. شاهدوا الفيديو "لم أكن أنا" تعاون بين @EmiratesNBD_AE وشرطة دبي والذي يعرض جميع الأمور التي تتعلق بحماية حسابك وهويتك في جميع الأوقات. #أمن_حسابك

قم بإبلاغ مصرفك و #شرطة_دبي في حال تعرضت الى احتيال عبر https://t.co/FYBd0kejKn pic.twitter.com/42RzU3vcSr

— Dubai Policeشرطة دبي (@DubaiPoliceHQ) June 27, 2019
The two-minute video has clocked more than 1,000 views on YouTube since it was uploaded on Thursday.