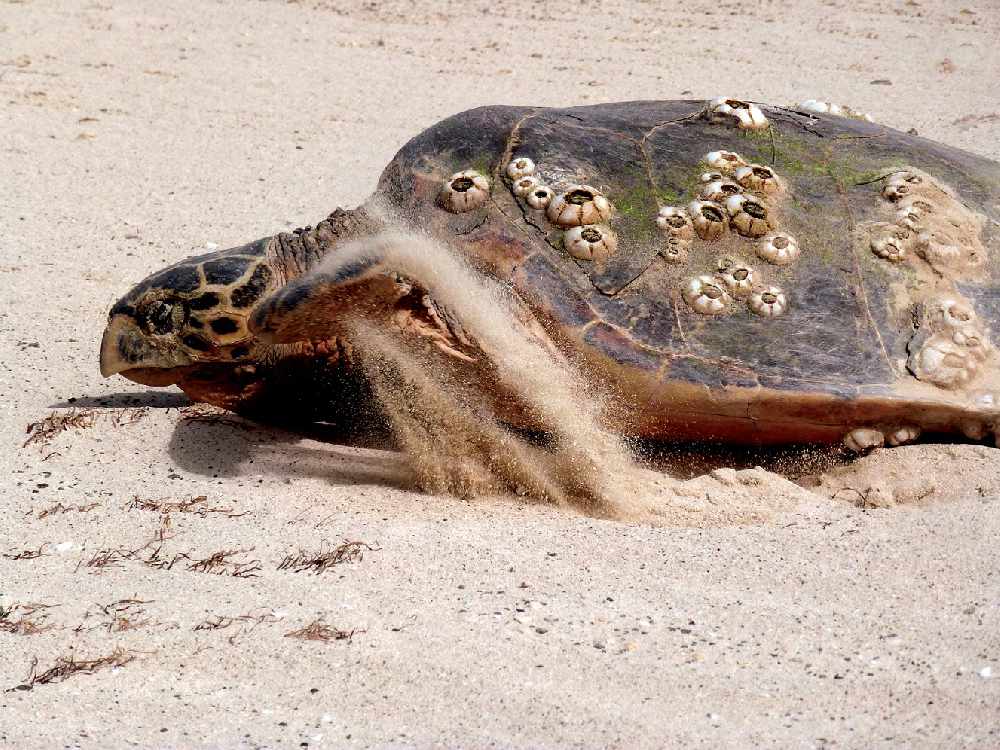 The endangered Hawksbill turtle eggs take approximately 60 days to hatch.
The Hawksbill turtles have begun to arrive at Al Taweelah beach which is adjacent to the Emirates Global Aluminium site in the Capital for annual nesting season.
Four turtle nests have been spotted on the beach by neighbouring Emirates Global Aluminium (EGA) sustainability team so far, with more turtles expected to come ashore throughout the season.
Nearly a hundred turtles have nested at the beach adjacent to EGA's Al Taweelah facility since 2011 and almost 7,000 baby turtles have hatched during that time.
In addition, three sick migrating turtles that washed up on the beach adjacent of the facility have been rescued.
The turtles are currently being rehabilitated by the Dubai Turtle Rehabilitation Centre based at Burj Al Arab. Once healthy, the turtles will be released back into the wild.
Hawksbill turtle eggs take approximately 60 days to hatch. Until all the eggs are hatched, EGA's sustainability department monitors the turtle nests by making daily inspections including a daily beach clean-up to ensure the safety of the animals.
In addition, EGA tracks nesting patterns and installs protection measures for the nests.