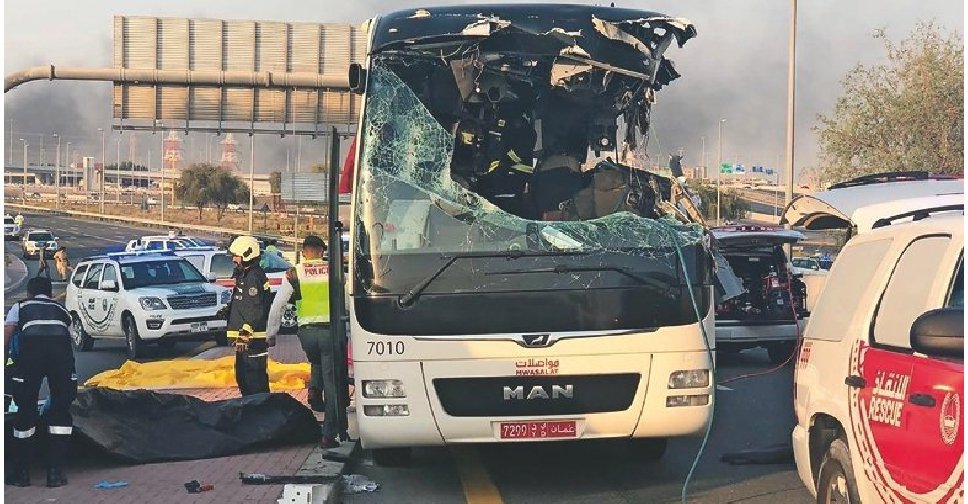 Supplied
The driver of a bus that was involved in a fatal accident in Dubai has admitted to making a mistake that led to the crash.
During a court appearance, the 53-year-old confessed to the charges of causing the wrongful death of 17 passengers and injuring 13 others.
The Omani driver claimed that he couldn't see the entire road because bright sunshine had affected his vision and he had also lowered a sunshade in the bus.
If convicted, he could face up to seven years in jail and may have to pay AED 3.4 million in blood money to the families of the victims.
The accident took place on June 6, when the bus travelling from Oman crashed into a height barrier near Rashidiya metro station.
Most of the 30 passengers on board were heading back to the UAE after the Eid Al Fitr holidays.