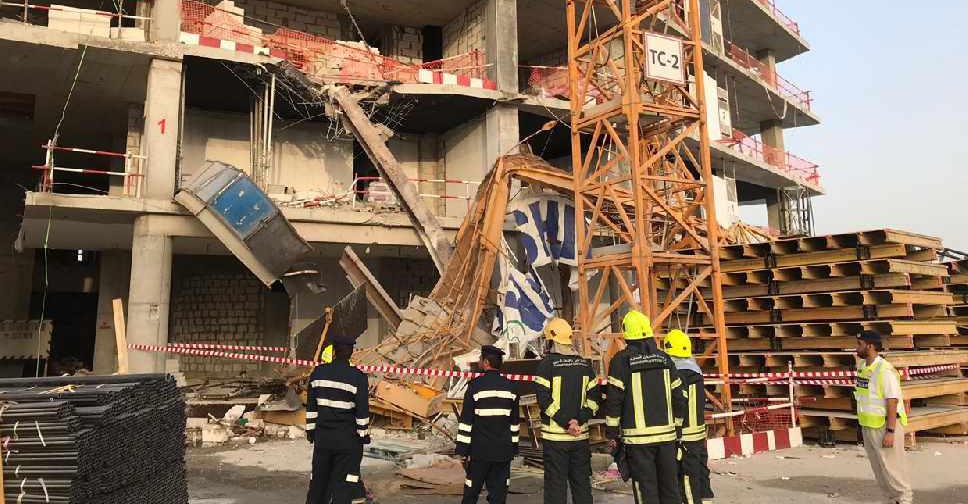 Abu Dhabi Police
One person has been killed after a crane collapsed at a construction site in the UAE capital.
Teams from Abu Dhabi Police rescued three workers from the site at Al Raha Beach area, and have shifted them to Al Rahba and Mafraq hospitals.
An investigation into the incident has been launched, with the police urging construction company owners to ensure safety regulations are in place, and cranes maintained regularly to avoid such accidents.