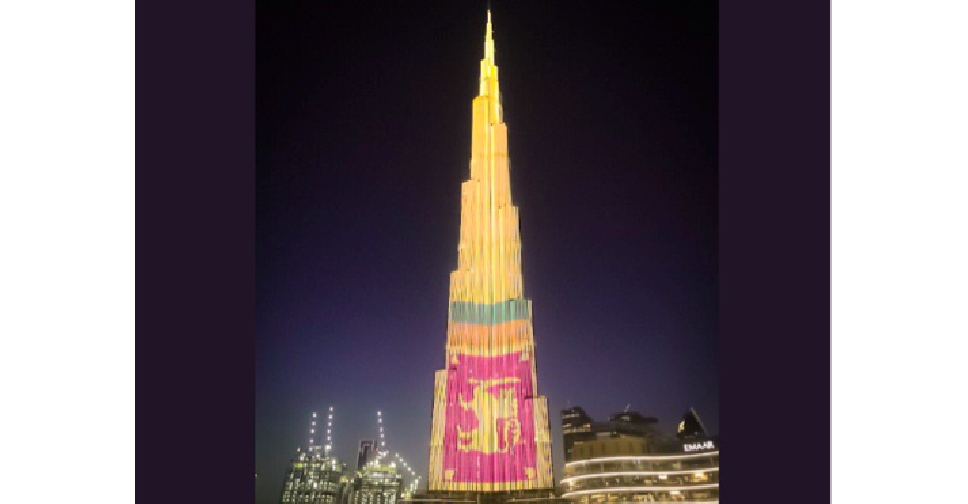 Twitter/BurjKhalifa
Dubai's iconic Burj Khalifa lit up in the colours of the Sri Lankan national flag to pay tribute to the victims of the Easter Sunday bombings.
As many as 253 people died after suicide bombers staged a coordinated attack on churches and luxury hotels on Easter Sunday.
برج خليفة يضيء تضامناً مع #سريلانكا. معاً نحو عالم يسوده السلام والتسامح#BurjKhalifa lights up in solidarity with #SriLanka. Here's to a world built on tolerance and coexistence pic.twitter.com/3U39ztZd4H

— Burj Khalifa (@BurjKhalifa) April 25, 2019
Other landmarks in the UAE, including the Abu Dhabi National Oil Company and the Emirates Palace, also lit up in support.