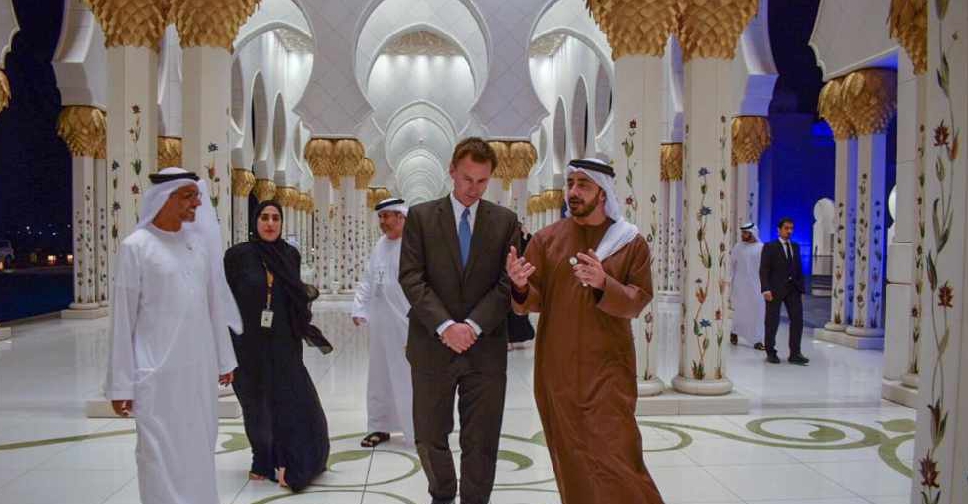 Twitter / @Jeremy_Hunt
Jeremy Hunt praised the UAE's declaration of 2019 as the Year of Tolerance as he discussed several issues including the situation in Yemen with Emirati officials.
He visited the capital's Sheikh Zayed Grand Mosque on Sunday before holding talks with His Highness Sheikh Abdullah bin Zayed Al Nahyan, Minister of Foreign Affairs and International Cooperation and Dr. Anwar Gargash, Minister of State for Foreign Affairs.
He's in the Emirates on the final leg of his Middle East tour.
The top diplomat said there's been a steady growth in bilateral relations between the UAE and Britain.