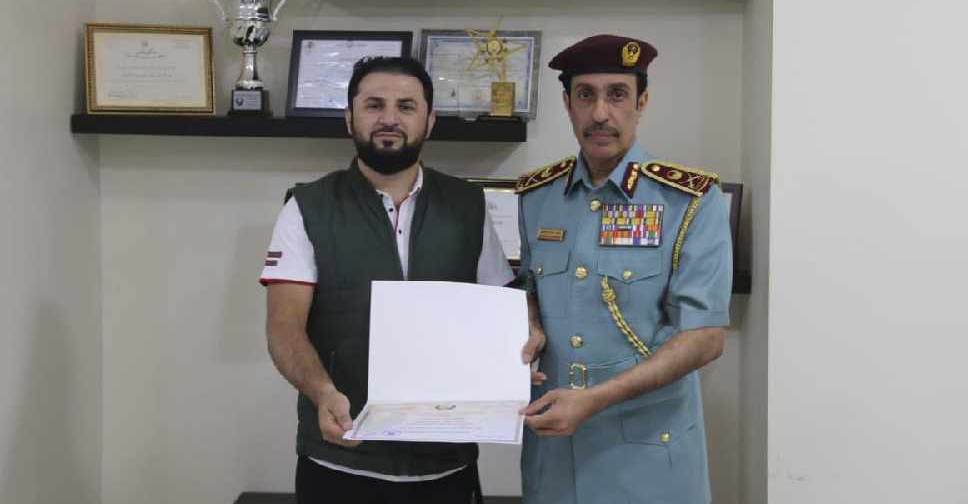 Twitter / AJMAN POLICE
A man in Ajman has been honoured by the police for saving a toddler's life.
Mohammed Al Arabi acted quickly after he spotted the three-year-old boy climbing onto a window frame in his neighbour's seventh-floor flat.
Police say the boy was being taken care of by his siblings and a housemaid, while his parents were out of the house.
There have been several cases of children falling to their death from apartment buildings in the UAE.