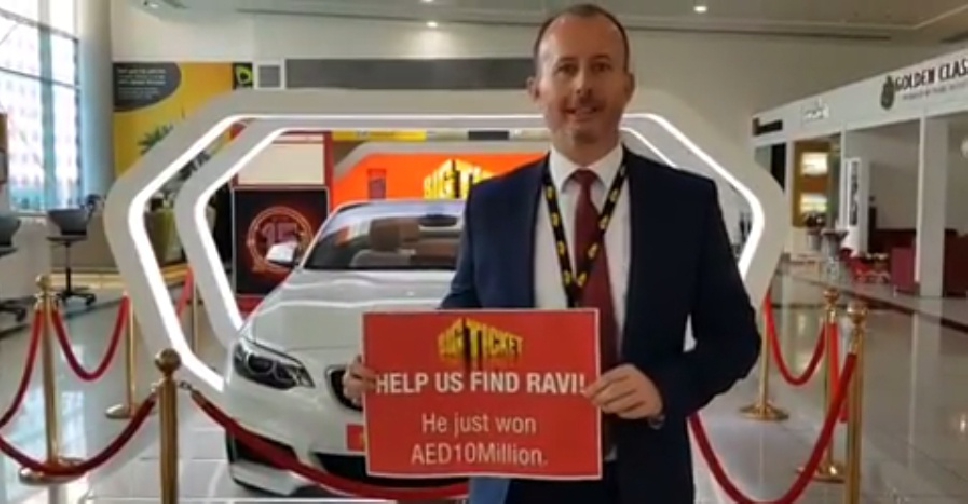 Instagram/ bigticketauh
The winner of an AED 10 million prize has been found after Abu Dhabi Airport's Big Ticket team launched an online campaign to find him.
Ravindra was apparently untraceable after his ticket was chosen.

He was finally tracked down in India, where he was on a pilgrimage but, as you can clearly see, organisers were having a tough time trying to send him the all-important message.


Ravindra will apparently return to Abu Dhabi on May 3, when he will get a chance to claim his prize in a grand reception at the airport.