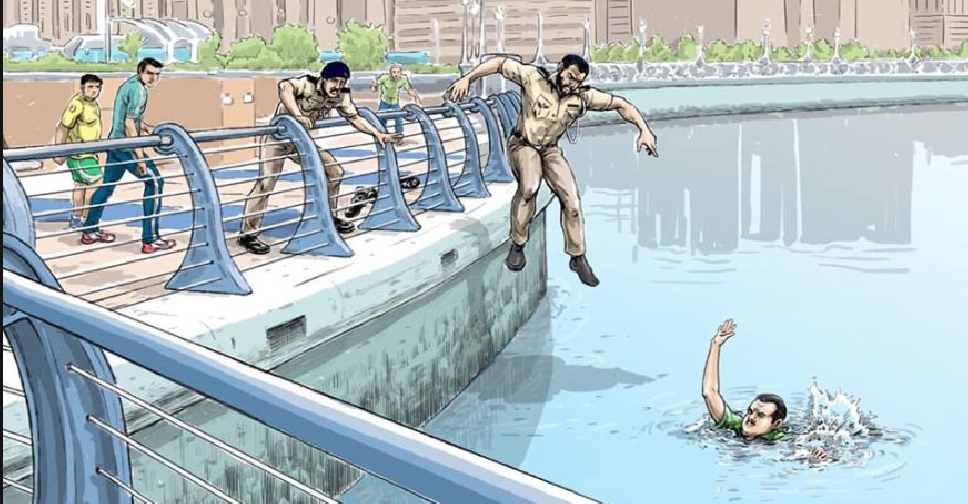 Supplied
A traffic police officer in Abu Dhabi has been praised for going beyond the call of duty to rescue a "distressed" expat from drowning.
Officials said the Asian driver had suffered severe trauma following a two-car collision in Abu Dhabi and was seen throwing himself into the sea.
Traffic police officer First Assistant Rashed Salem Al Shehhi, who was at the crash scene, immediately jumped in and rescued him.
Police said the Asian driver, who was in critical condition, is currently undergoing treatment in a hospital.