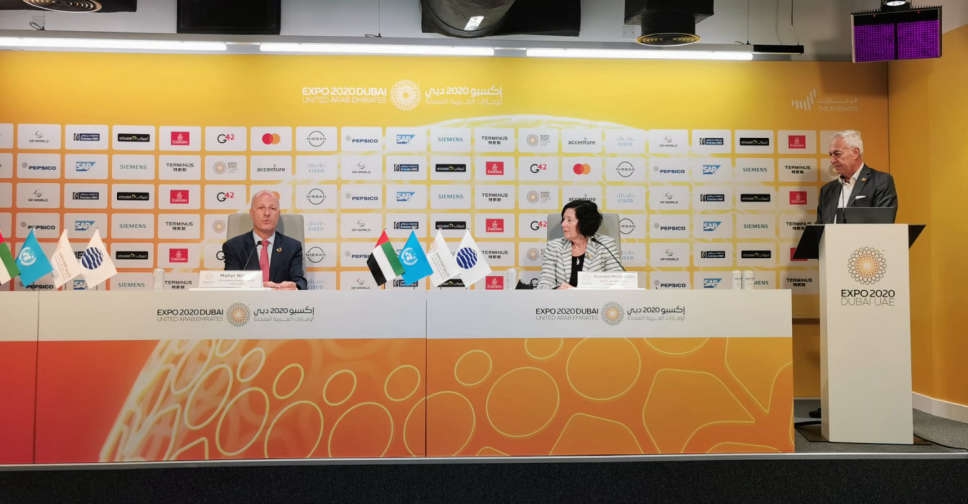 For the first time in its history, Global Goals Week will leave the United Nations General Assembly in New York City and come to life at Expo 2020 Dubai from January 15.
It will aim to bring the world together to mobilise and accelerate momentum to advance the UN's Sustainable Development Goals (SDGs) and drive global change for a more sustainable future for all by 2030.
Speaking at a media briefing on Monday, Maher Nasser, Commissioner-General of the UN at Expo 2020, highlighted how Expo 2020 Dubai is the perfect stage to reignite the Decade of Action with a raft of impactful events to emphasise the need for the world to work together.
Ending poverty, reducing inequality and tackling climate change are some of the issues that will be put under the spotlight.
The event will convene world leaders and prominent decision makers including Microsoft co-founder Bill Gates and noted filmmaker Richard Curtis, who will be joining virtually on January 16. Meanwhile, Former Prime Minister of New Zealand Helen Clark and Former Prime Minister of Norway Gro Brundtland will lend their voices to a panel discussion on January 17.
Amina J. Mohammed, Deputy Secretary-General, United Nation and Reem Al Hashimy, UAE Minister of State for International Cooperation and Director General, Expo 2020 Dubai, will also power the discussions.
Sconaid McGeachin, Senior Vice President, Communications, Expo 2020, highlighted how the Global Goals Week is part of the Programme for People and Planet that offers an exchange of inspiring new perspectives to address the greatest challenges and opportunities of our time.