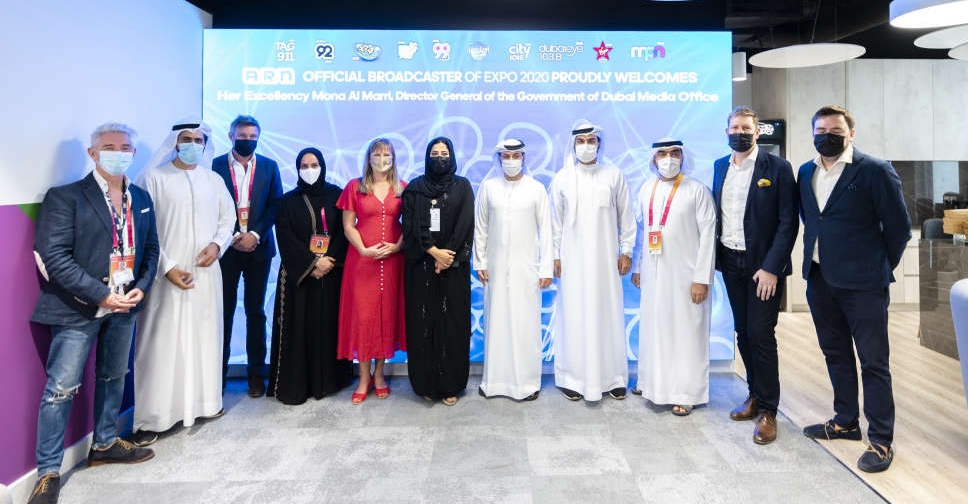 Dubai Media Office
The Director-General of the Government of Dubai Media Office (GDMO) visited the media centre at Expo 2020 Dubai on Wednesday.
Mona Al Marri reviewed its operations and the services being offered to media professionals covering the mega event.
Commending the media for its coverage of Expo 2020, Al Marri said it is a key partner in realising the vision of Vice President and Prime Minister of the UAE and Ruler of Dubai His Highness Sheikh Mohammed bin Rashid Al Maktoum to deliver the best event in the history of World Expos.
"As the global community turns its spotlight on Dubai with Expo 2020 showcasing new innovative solutions to solve the planet's problems, the media play a key role in telling the unique stories emerging from the mega event as well as highlighting UAE's successful development journey to the world," she added.
The multi-storey facility located near Al Wasl Plaza, the beating heart of Expo 2020, spans an area of 10,000 square metres.
Featuring advanced equipment, the centre provides technical support to help journalists cover the event in the best possible way.
The facilities include fully equipped state-of-the-art studios for radio and TV broadcasting and special workstations for producing podcasts.
During the tour, Al Marri visited the studios of Dubai Media Incorporated, the Arabian Radio Network (ARN), Abu Dhabi Media Company, MBC and Sky News.
She was accompanied by Maitha Bu Humaid, Director of Dubai Press Club and Mohammed Issa Al Ansari, Official Spokesperson and Vice President of Strategic Communications of Expo 2020 Dubai.
منى غانم المرّي، نائبة رئيس مجلس اعلام دبي المدير العام للمكتب الإعلامي لحكومة دبي تزور مقر المركز الإعلامي في إكسبو 2020 دبي واستوديوهات "دبي للإعلام" و"أبوظبي للإعلام" وإم بي سي وسكاي نيوز وشبكة الإذاعة العربية في إكسبو. pic.twitter.com/DqP79xZgVf

— Dubai Media Office (@DXBMediaOffice) October 13, 2021
منى المرّي تطلع خلال الزيارة على التجهيزات المتكاملة والخدمات المتنوعة التي يوفرها المركز لدعم الإعلام الإماراتي ومراسلي وكالات الأنباء والصحف العربية والدولية وشبكات التلفزيون الإقليمية والعالمية التي توافدت إلى دبي لتغطية النسخة الاستثنائية في تاريخ الحدث الأهم من نوعه عالمياً. pic.twitter.com/dvJZ4Fm7IX

— Dubai Media Office (@DXBMediaOffice) October 13, 2021
منى غانم المرّي، نائبة رئيس مجلس اعلام دبي المدير العام للمكتب الإعلامي لحكومة دبي تؤكد خلال زيارة لمقر المركز الإعلامي في إكسبو 2020 دبي، أهمية الدور المحوري للإعلام في نقل رسالة إكسبو 2020 دبي وأثره الإيجابي كأهم حدث ثقافي وحضاري على مستوى العالم. pic.twitter.com/jynOvXEX8K

— Dubai Media Office (@DXBMediaOffice) October 13, 2021